GRCh WASSONG'S FRESH YANKEE,CGC
The #1 Tibetan Spaniel in The State of Alabama
According to AKC LIFETIME Ranking as of May 2013...
Became a Veteran Dog in May of 2013...
With All the Necessary Requirements...
Including 24 SELECT Points for a Total of 45 AKC Points..
Needed Only one more SELECT SINGLE...
To..
Complete..
His AKC Grand-Championship Title!
He was Exclusively Owner/Handled by Kathryn E Phillips of GIN-TAI, Stevenson, AL
OR...
ANN TERRY of CHATAWA, Chattanooga, TN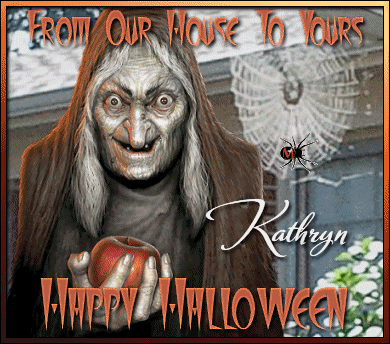 Ch WASSONG'S FRESH YANKEE,CGC, "RUSSELL"


Just...Bringing some HOWLOWEEN SPIRIT Your Way...
Hoping that You've Had a Wonderful Day!
Guess that's what I wanted to Say...
To Get In The Mood for HALLOWEEN DAY!







STARS Shinin' on a DARK KNIGHT,
A "PETE" & "SHORTY" Son...
"BRUCE"..
AKC Ch INT ICBA Ch Kofuku Punkins DARK KNIGHT!
AND...
AKC CH GIN-TAI KOFUKU JAMES BOND, (007-BOND)
His Parti-Colored Litter-Brother
Made Their Sire, PETE, & Dam, SHORTY
Eligible for REGISTER OF MERIT(ROM) in 2012
Awarded at The 2013 Tibetan Spaniel Club of America (TSCA) National Specialty
Held in Ft. Walton Beach, FL in February 2013

WITH... LEAVES Fallin' in the HALLOWEEN MOONLIGHT,
AND..
OWLS Howlin' on the Branch of a TREE,
Come...Take a little SURF with ME!
Say "Trick or Treat" and Join ME,
Just hold on tight and hop on behind ME!

HAPPY HALLOWEEN HOLIDAYS FROM........
The Gin-Tai Tibetan Spaniels
"TibbiesLuvSpirit"!
Original Verse by:Kathryn E. Phillips





"PETE" celebrated his 16th Birthday
On..
HALLOWEEN 2014
Bred only once...
He is the sire of two Grand-Champion Daughters..
One Grand-Champion Son..
And..Two Champion Sons..
Out of Ch Kofuku Windom Sweet Shorty Too,ROM-X





A WINNING...'HOWLOWEEN FLIGHT'
...At Marietta,GA...
October 25-27, 2007
"WASSONG'S FRESH YANKEE"

SIRE:M BISS Am/Can Ch Ambrier's Nothing Gets Past Zeke,ROMX,RN,CGC,TDI
DAM: Ch Wassong's Bubbling Over,ROM-X

Pictured below with Owner: Kathryn E. Phillips
Owner/Handler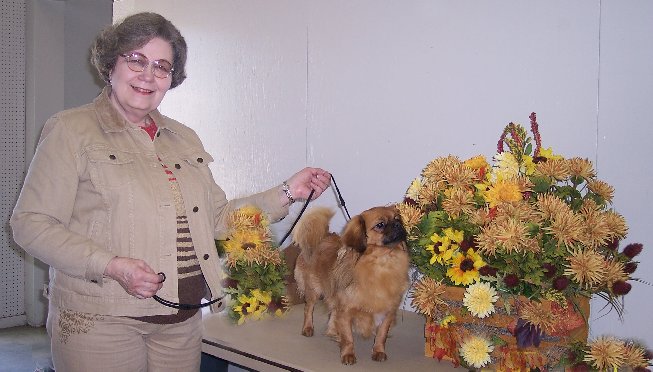 "HALLOWEEN CLUSTER SHOWS"
Age: Seventeen Months
Breeder: Patricia C. Sarles
Kevin Wassong
WASSONG TIBETAN SPANIELS




"RUSSELL" AGE: Seven Years 2013




Legendary Spirits are Flying High Through The SKY...
Guess I Never Knew...'WHY'...
But, SPIRIT Is CATCHING...!
And, That's No LIE!

HEY!
The HOWLOWEEN SPIRITS are...All On Their Way...
This Way?...
HERE?... you Say...
Why Else Would They Fly...
So High in The SKY?..
UNLESS.......
They Just Wanted to Drop BY...

To Say,.....HI!
SO........
NOW I KNOW....
'THE REASON WHY'....
They Flew BY....!
To See Our Legendary HALLOWEEN SPIRIT!...
They Wanted to Hear IT!...
Since it's SHINING SO BRIGHT...
That it Filled Their Souls with DELIGHT!
NO....Other SPIRITS have KNOWN...
NOR....
Ever Have FLOWN ..
To THIS HEIGHT!
Not Even on... HALLOWEEN NIGHT...!

SALEM'S HALLOWEEN SPIRIT is Lighting the SKY...
Lighting OUR WAY...
What Else Can I Say?....
So..... THE SWC SPIRITS can FLY!.....
On that....You Can RELY!....

HAPPY HALLOWEEN!

From:
TibbiesLuvSpirit!